RG Recycling Group Ltd are renowned international recycling consultants, with more than 20 years of industry experience.
We deliver recycling and waste processing consultancy services worldwide, with continual support and advice for our customers in any project, no matter how big or small. From conception to delivery, we'll be there helping and offering advice every step of the way. Whether it's a quick phone call, or a simple question via email, our expert staff will handle everything you require.
Our consultants can also talk with you about any waste recyclable material you may have as well, because RG Recycling Group Ltd also buy and sell all grades and types of recyclables. So if you've got a recycling project underway, then get in touch with us today to discuss all of your waste management needs.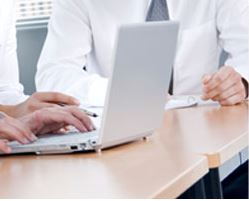 Initial consultation
At RG Recycling Group Ltd, all our waste management consulting services are built around full collaboration with the client. This means our expert recycling consultants will begin by discussing your current business and your future recycling plans. We'll use this intelligence to research the full range of possibilities for recycling equipment that meets your needs, before discussing the different available strategies with you. If you're unsure about whether to lease or buy your plant equipment, we can explain the different options and help you compare the benefits of each one.
Transportation, delivery and installation
Once you've decided on the right plant equipment for your recycling facility, we can take care of all aspects of bringing your plans to life. This includes transportation and delivery from wherever in the world your recycling machinery has been sourced from, right to your own facility. Should you require it, we can also install your new plant equipment, meaning you don't need to worry about a thing.
Training
If we've supplied new or second hand plant equipment to you, it's important that you and your staff understand how the new equipment works and are skilled enough to carry out basic maintenance and fault-finding. The RG Recycling Group Ltd consultancy service also includes training, meaning we will support your staff to become familiar with the new plant equipment, and you can be confident that your team has the skills and knowledge to run the machinery efficiently, effectively and safely.
Selling your old recycling plant equipment
If our service has involved us supplying you with replacement or upgraded plant equipment, you may be worrying about how to dispose of your old machinery. RG Recycling Group Ltd can take care of this for you too – we will find a seller for your old machinery, and arrange to have it taken away and delivered to the buyer. This means you really don't need to worry about a thing when you use our end-to-end consultancy service. And we'll always be here for any questions you may have and will strive to assist should you run into any problems.